TR5, TR250, TR6 : UPRATED REAR UJ DRIVESHAFTS
£480 (pair)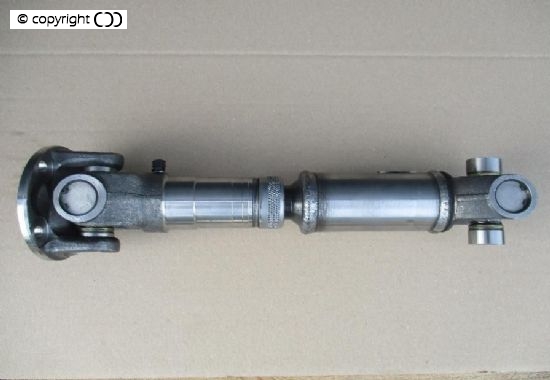 Installation
TR / STAG / TVR UJ DRIVE SHAFT FITTING INSTRUCTIONS
Please refer to a good workshop manual to do this task.
Removing the shaft with the hub is relatively straight forward.
Thoroughly check the 6 studs on each trailing arm; they are known to be a 'weak point' and vulnerable to 'pulling out'. Our 3/8 unc hub stud kit solves this problem !
When replacing, the 5/16 nylocs are torqued to 18 lbs ft
NB: Stag 'staked' universal joints can not be changed.
Removing and refitting the outer UJ is a bit of a black art so to be honest it is better left to a specialist.
Who ever does the job when it comes to reinstalling the shafts make sure that they are aligned as show in the picture below.
The joints and spline are already greased but you can add a little more, do not over fill.